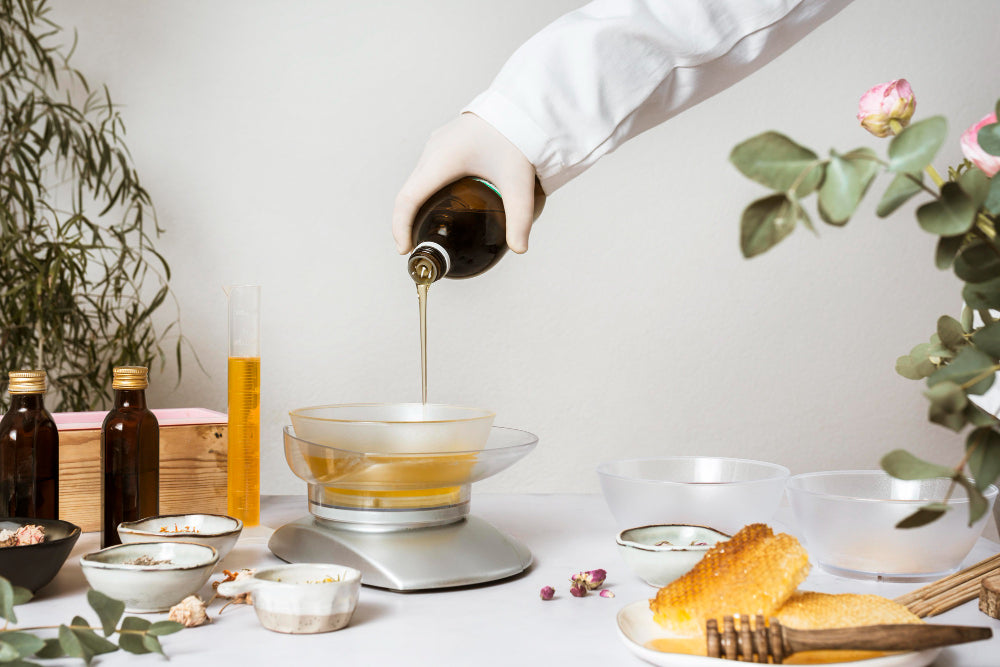 From Kitchen to Bathroom: The Magic of Edible Plant-Based Skincare & Haircare!
Did you know that your kitchen holds the secret to fabulous skin and hair? Embrace the wonders of edible plant-based products for your skincare and haircare routine!
Nourishment from Nature: Edible plant-based products are packed with vitamins, minerals, and antioxidants that work wonders for your skin and hair. From honey to coconut oil and tomatoes, these natural ingredients are a treat for your beauty regime!

Gentle on the Skin: Say goodbye to harsh chemicals! Edible plant-based products are gentle and soothing on your skin, making them perfect for all skin types, including sensitive and acne-prone skin. Enjoy a nurturing and chemical-free pampering session!

Hydration Station: Plant-based products like aloe vera and cucumber are rich in water content, providing deep hydration to your skin and hair. Reveal a radiant glow and luscious locks with the power of natural hydration!

DIY Delights: Get creative in the kitchen and whip up your own skincare and haircare concoctions! Try a refreshing face mask or a nourishing hair treatment. The possibilities are endless!

Eco-Friendly Beauty: Choosing edible plant-based products is not only kind to your skin but also to the environment. Reduce your carbon footprint and indulge in sustainable beauty practices.

Multi-Purpose Marvels: Edible plant-based products often have multiple benefits. For example, coconut oil works wonders as a moisturizer, makeup remover, and hair conditioner all in one! Simplify your routine with these versatile treasures!
Embrace the goodness of edible plant-based products for your skincare and haircare, and let Mother Nature work her magic on your beauty journey!
#EdibleSkincare #PlantBasedBeauty #NaturalHaircare #SustainableBeauty #NourishFromNature #DIYBeauty #GreenBeauty