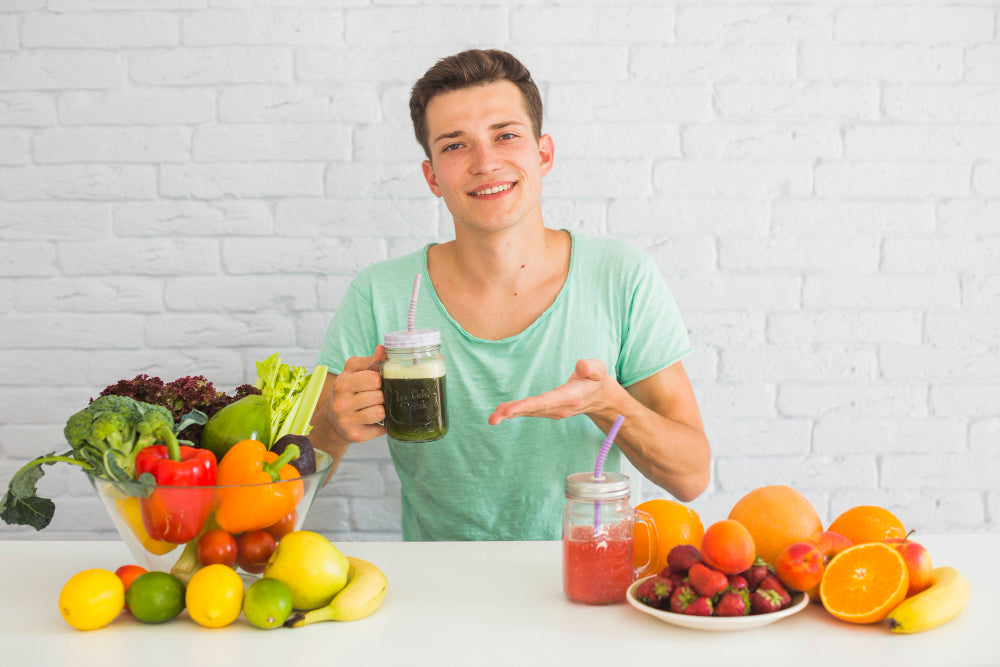 How can I make a homemade biotin powder/drink to promote a healthy mane?
A healthy, luscious mane is a dream for many, and a homemade biotin powder/drink can be a natural and effective way to support hair health. Biotin, also known as vitamin B7, plays a crucial role in maintaining strong and shiny hair. Here's a simple recipe for a DIY biotin powder/drink to help you achieve the hair of your dreams:
Ingredients:
2 tablespoons of dried curry leaves

1 tablespoon of flaxseeds

1 tablespoon of fenugreek seeds

1 tablespoon of amla (Indian gooseberry) powder

1 tablespoon of hibiscus flower petals (optional for added shine)

1 cup of water
Instructions:
In a dry pan, lightly roast the curry leaves, flaxseeds, and fenugreek seeds until they release their aroma. Let them cool down.

Grind the roasted ingredients into a fine powder using a blender or spice grinder.

Mix in the amla powder and hibiscus flower petals (if using) with the powdered mixture.

Store the DIY biotin powder in an airtight container for future use.
How to Prepare the Biotin Drink:
Take 1 teaspoon of the biotin powder and mix it in a cup of warm water.

Stir well until the powder dissolves completely.

Let the mixture sit for 15-20 minutes to allow the nutrients to infuse into the water.

Strain the drink to remove any solid particles.

Sip and savor your homemade biotin drink!
Benefits of Biotin Drink:
Biotin promotes hair growth and helps in preventing hair thinning and breakage.

Curry leaves are rich in antioxidants and essential nutrients that nourish the hair follicles and promote healthy hair growth.

Flaxseeds are a great source of omega-3 fatty acids, which help improve hair texture and strength.

Fenugreek seeds contain proteins and nicotinic acid that stimulate hair growth and help in combating dandruff.

Amla is rich in vitamin C, which strengthens the hair shaft and adds shine to the hair.

Hibiscus flower petals are known for their hair conditioning properties, making the hair soft and manageable.
Remember, while this DIY biotin powder/drink can be beneficial for your hair, it is important to maintain a balanced diet and overall healthy lifestyle to support hair health. If you have any specific hair concerns, it's always best to consult with a healthcare professional or a dermatologist for personalized advice.
Note: The information provided here is for general guidance and should not replace professional advice. It is recommended to consult a healthcare professional for specific concerns and tailored recommendations.