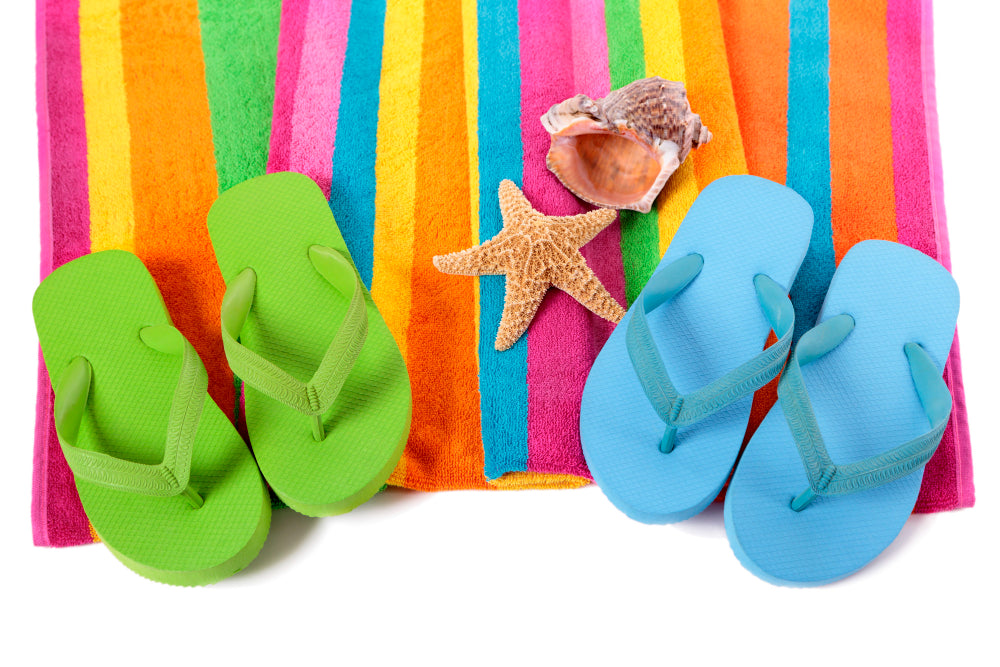 What are some natural ways to keep our feet soft and healthy during the summer months, when we're often wearing sandals and flip flops?
Summer is the time for flip flops and sandals, which means our feet are on display more than ever. However, the combination of heat, sweat, and exposure to the elements can take a toll on our feet, leaving them dry, cracked, and rough. Fortunately, there are many natural ways to keep our feet soft and healthy during the summer months.
Exfoliate regularly: Dead skin cells can build up on our feet, especially on the heels and balls of our feet, leading to dryness and calluses. Exfoliating with a natural scrub or pumice stone can help to slough off these dead skin cells and reveal softer, smoother skin. Try making your own foot scrub with ingredients like sea salt, coconut oil, and essential oils.
Moisturize daily: After exfoliating, it's important to moisturize your feet to keep them soft and supple. Look for natural moisturizers like shea butter, cocoa butter, and coconut oil, which are deeply hydrating and nourishing for the skin. Apply your moisturizer of choice before bed and put on a pair of cotton socks to lock in moisture overnight.
Soak in Epsom salts: Epsom salts are rich in magnesium, which helps to soothe sore muscles and reduce inflammation. Soaking your feet in a warm Epsom salt bath can help to soften your skin and relieve tired, achy feet. Add a few drops of essential oils like peppermint or lavender for added relaxation and aromatherapy benefits.
Wear breathable shoes: When it's hot outside, our feet can sweat and become moist, leading to fungal infections and other foot problems. To keep your feet dry and healthy, opt for breathable shoes made from natural materials like cotton or leather. Avoid synthetic materials that trap moisture and bacteria.
Stay hydrated: Drinking enough water is essential for healthy skin, including the skin on your feet. When you're dehydrated, your skin can become dry and cracked, so make sure to drink plenty of water throughout the day. You can also eat hydrating foods like watermelon, cucumber, and celery to keep your body and skin hydrated.
Massage with natural oils: Massaging your feet with natural oils like almond, jojoba, or olive oil can help to improve circulation and hydrate your skin. Simply warm up the oil in your hands and massage your feet in circular motions, focusing on the heels and balls of your feet.
Protect from the sun: Just like the rest of our body, our feet can get sunburned if they're exposed to the sun for too long. To protect your feet from UV damage, wear sunscreen and avoid direct sun exposure during the hottest parts of the day.
In conclusion, keeping our feet soft and healthy during the summer months is important for both aesthetic and health reasons. By incorporating these natural remedies into your foot care routine, you can enjoy sandal season with confidence and comfort.