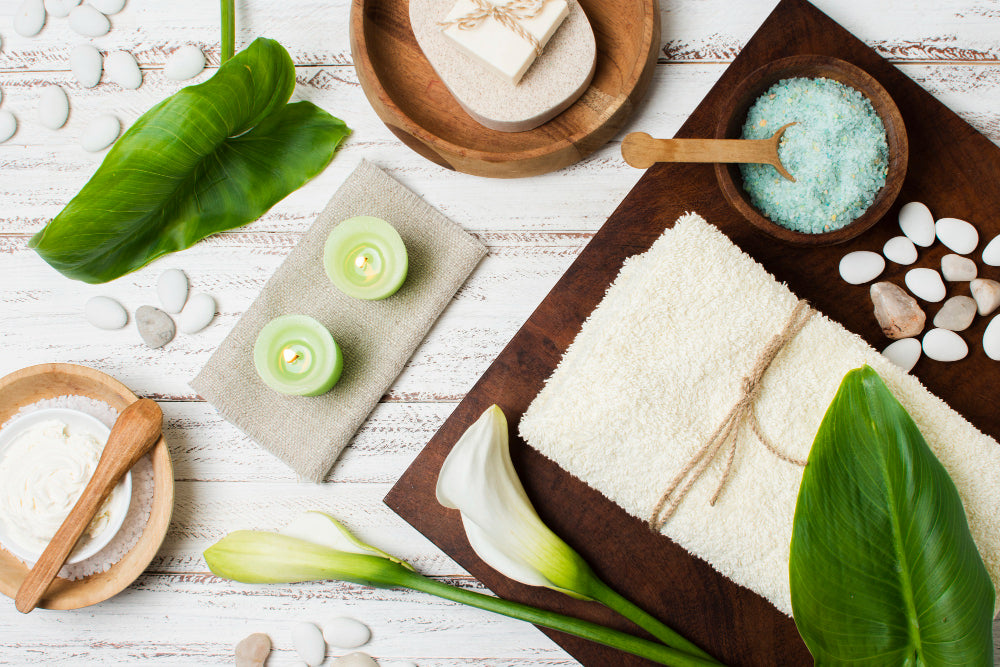 Treat Your Skin to the Goodness of Aloe and Cucumber: Handmade Soap for a Luxurious Summer Experience.
As the summer heat rolls in, it's essential to give our skin the love and care it deserves. That's why I am thrilled to introduce our handmade aloe and cucumber soap—a luxurious treat for your skin this summer!
Infused with the goodness of aloe vera and cucumber, this soap offers a rejuvenating and refreshing experience like no other. Let's explore the reasons why our handmade soap is the perfect companion for your summer skincare routine:
Cucumber: Known for its cooling properties, cucumber is a fantastic ingredient for the summer months. It helps soothe and hydrate the skin, offering relief from sunburns and irritation. With its high water content, cucumber nourishes and revitalizes the skin, leaving it feeling refreshed and rejuvenated. Say goodbye to dry, dull skin and hello to a radiant summer glow!
Aloe Vera: Aloe vera is a summer skincare staple, and for a good reason! Its natural healing properties work wonders on sun-damaged skin, providing soothing relief and reducing redness. Aloe vera also helps to lock in moisture, keeping your skin hydrated and supple in the hot summer weather. It's like a refreshing drink for your skin, offering a calming and rejuvenating experience.
Luxurious Experience: Our handmade soap goes beyond its beneficial ingredients. Each bar is carefully crafted with love and attention to detail, ensuring a luxurious experience with every use. The creamy lather gently cleanses the skin, while the invigorating scent of aloe and cucumber indulges your senses, transporting you to a spa-like oasis. It's a small moment of self-care that makes a big difference in your day.
Natural and Handmade: Our soap is crafted using natural ingredients, free from harsh chemicals and additives. We believe in the power of nature to nourish and protect our skin, and that's why we carefully select the finest quality ingredients for our handmade soap. With every use, you can trust that you're treating your skin to the pure goodness it deserves.
This summer, elevate your skincare routine with our handmade aloe and cucumber soap. Experience the refreshing sensation, indulge in the natural scents, and let your skin bask in the goodness of aloe and cucumber. It's a luxurious treat that will leave you feeling pampered and ready to embrace the joys of the summer season.
#SummerSkincare #HandmadeSoap #AloeAndCucumber #LuxuriousExperience #NaturalSkincare #PamperYourSkin #SummerGlow