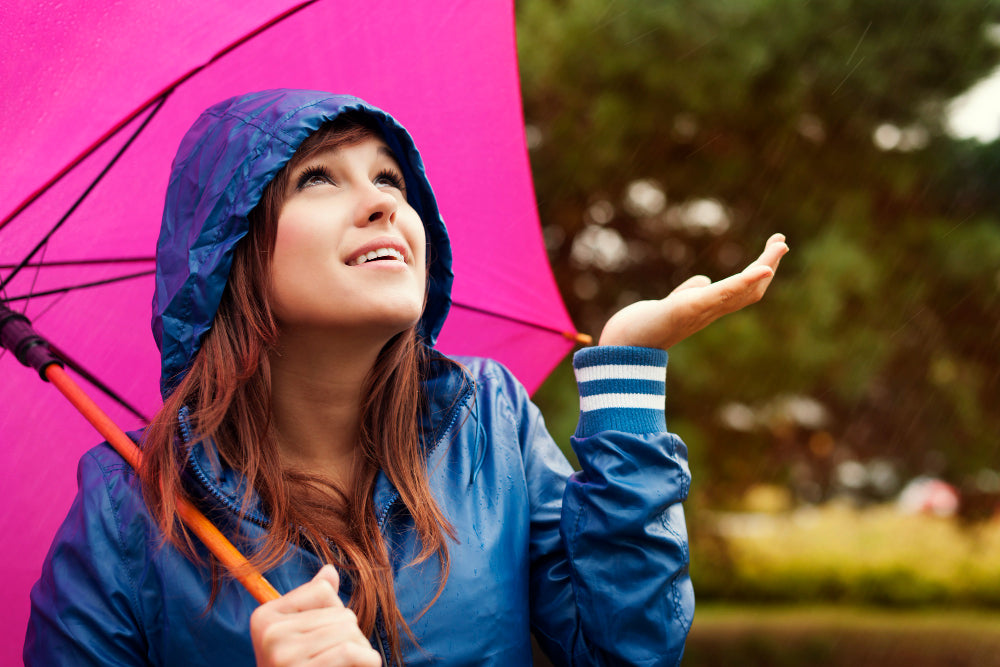 Embrace Frizz-Free Hair in the Rainy Season!
Rainy days can be a challenge for our luscious locks, but fear not! We've got you covered with some fantastic tips to keep your hair frizz-free and fabulous during the rainy season. Say goodbye to unruly hair and hello to gorgeous, manageable tresses!
Hydration is Key: Keep your hair hydrated from within by drinking plenty of water. Well-hydrated hair is less prone to frizz and stays smooth and shiny even in humid weather.
Shield with Serums: Apply a lightweight serum or hair oil to your hair before stepping out. This acts as a protective barrier, sealing in moisture and preventing frizz caused by rain and humidity.
Avoid Touching: Resist the urge to touch or constantly run your fingers through your hair. Excessive touching can disrupt your hair's natural texture and contribute to frizz.
Satin Pillowcases and Scarves: Swap your cotton pillowcases for satin ones. Satin helps reduce friction and prevents hair breakage and frizz. You can also tie a satin scarf around your hair to protect it from rainwater and minimize frizz.
Remember, a little extra care goes a long way in maintaining frizz-free hair during the rainy season. Embrace these tips and flaunt your gorgeous mane, rain or shine!
Share these tips with your friends who struggle with frizz in the rainy season. Let's keep our hair looking fabulous together! 💁‍♀️✨
#FrizzFreeHair #RainySeasonHaircare #HairCareTips #ManageableTresses #EmbraceYourMane #GorgeousHair #RainyDayStyling #HairLove #FabulousLocks